Staff
Executive Director/CEO

Amy graduated from the University of North Carolina at Chapel Hill with Bachelor of Arts degrees in Political Science and Psychology. She earned her Juris Doctorate (JD) degree from the Norman A. Wiggins School of Law at Campbell University and is currently pursing a Masters in Business Administration with a concentration in Management at Fayetteville State University. She has prior experience in legal matters, case management, outreach, community events, human resources and professional development. Amy is also an active Board member for several local non-profits.
Amy and her husband have lived in the Fayetteville area since 2006. They have three children together.

Case Manager

Sharon has been with Better Health since 2005. Sharon and her husband moved to Fayetteville from Greensboro in the fall of 2005, when he began a chemistry professor position at FTCC. She has a BS in Elementary Education, but her career has taken many turns through the years. She is sure that every stop along the way has helped to prepare her for her work at Better Health. She works with our Direct Aid program, to include medical equipment loans, prescription assistance, vision and dental assistance. Sharon is a wealth of knowledge for our clients and finds helping to serve others very fulfilling and rewarding!

Eat Smart, Move More
Program Coordinator

Robin started working at Better Health in 2007. She teaches exercises classes six days a week. Robin is certified in yoga and tai chi. She also hosts our Eat Smart, Move More childhood obesity prevention program across the county. She is able to make learning about healthy lifestyle choices a fun activity for the children in our community!

Health Education Coordinator

Patti is our newest team member at Better Health! A registered nurse with over 35 years of experience, Patti is passionate about helping others. She has worked in the nonprofit sector in Fayetteville as a program supervisor for the past six years and is excited to join the team at Better Health. Patti enjoys teaching and helping clients one on one. She can be seen around the office teaching Take Charge of Diabetes and clinic classes, helping clients learn how to use their glucometers and administer insulin and teaching about nutrition!

Mary Tuitoek, RN

Diabetes Clinic Nurse

Mary joined Better Health in 2015. She has experience as an RN handling patients with renal disease and diabetic related complications. She provides one on one client consultations during diabetes clinic on Tuesday mornings at our Bragg Boulevard office.

Tammy Pearson

Housekeeper, General Aid

Tammy has been a Better Health employee since 1998. She assists us in maintaining our facilities and equipment for clients, keeping the office looking its best!

Anna Matteson, CDE, RD

Anna joined us in 2017. She teaches our Thursday evening diabetes clinic, with an emphasis on nutrition. A water aerobics instructor, Certified Diabetes Educator, Registered Dietician and fitness enthusiast, she is an exciting asset to our team!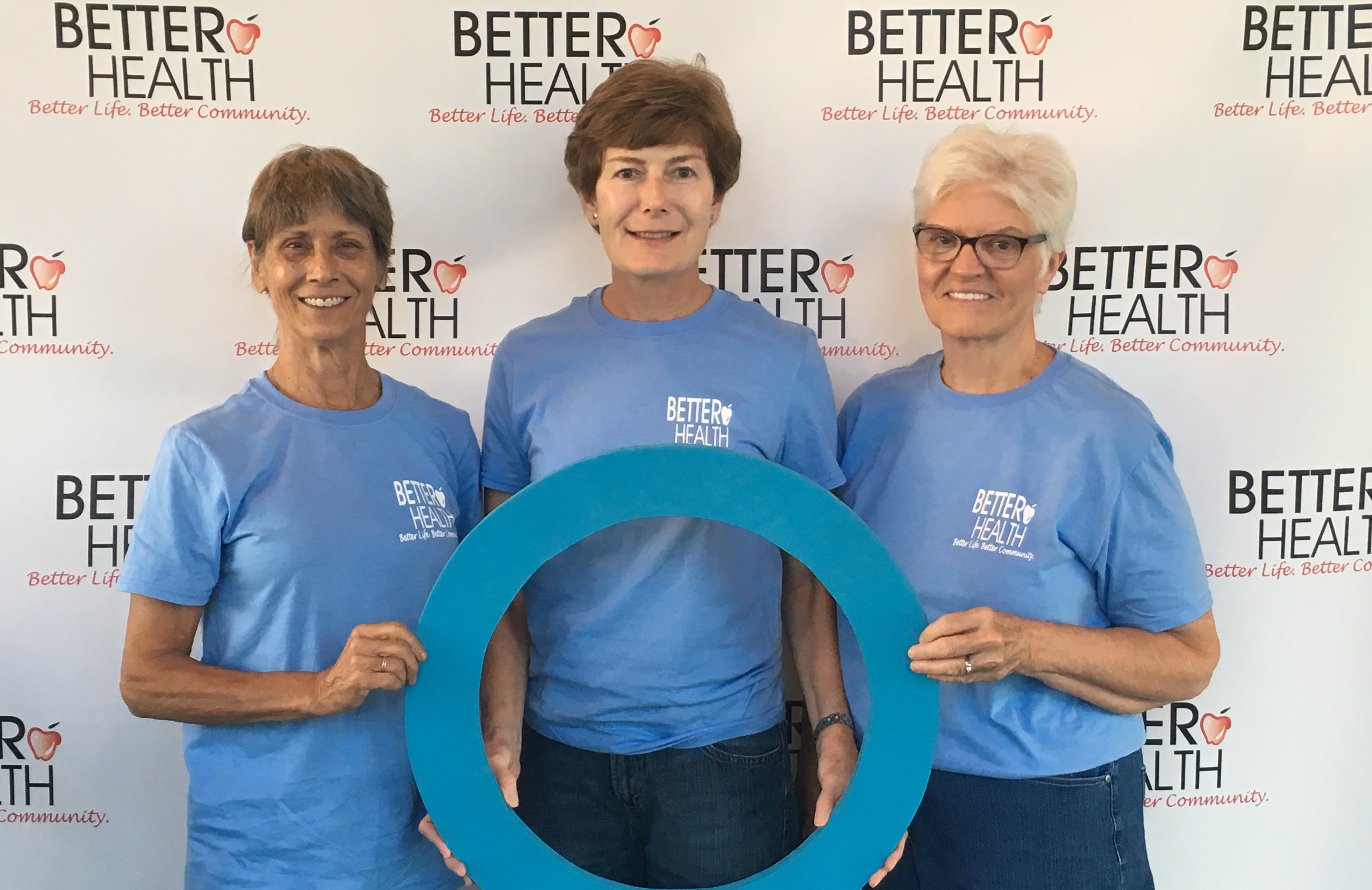 Our staff has a strong commitment to serving clients in need. We are passionate about what we do, and we believe you will be, too! Come visit us for a quick tour to see exactly what services Better Health offers!